And once again we address Rosie the Riveter remakes and cleaning advertisements. But this time they're mixed together!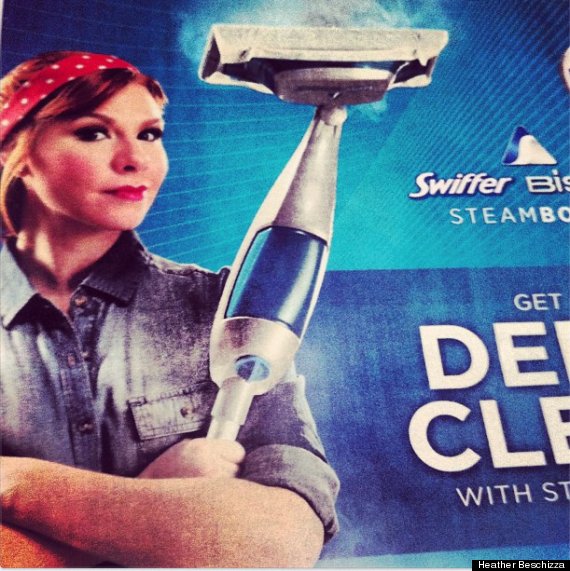 ARE YOUR FUCKING KIDDING ME!
Of course this is fucking sexist, as
has been noted
by other people
. But seriously, how anyone could have missed the sexism (or not cared) and approved this image is beyond me.
Rosie the Riveter was a rallying cry for women to support the Nation during war time. It was about women entering the work force in new and necessary ways. It was about casting off old gender roles. It was about more women shouldering new responsibilities with pride and success.
To take all of that and turn it into some cheap knock off about cleaning (traditional women's work) is so fucking sexist and reductive and just a ridiculous understanding of signs and signifiers and art/history that I really cannot fucking believe it!
And please leave suggestions for topics for future posts in the Babe, is this Sexist? Series.
You can do so by leaving messages here or in the masterpost.